Tourism & Hospitality Reboot Day!
Tourism & Hospitality Reboot Day!
Thursday, October 28, 2021 (8:00 AM - 5:00 PM) (CDT)
Description
Tourism & Hospitality is the focus of our next Reboot Day! We have worked with the Huntsville/Madison County CVB to create an awesome day focused on Tourism and Hospitality here in Huntsville/Madison County and the North Alabama region. A huge thank you to Progress Bank for sponsoring this day!
This Reboot day will be packed with panel discussions, behind-the-scene tours, guest speakers and more! This event is open to all alumni, and please plan to spend the entire day with us.
We promise you won't want to miss this day, and we can't wait to see you all on October 28th!
Watch a video about this Reboot day here!
Wondering what this day will look like? View the agenda here!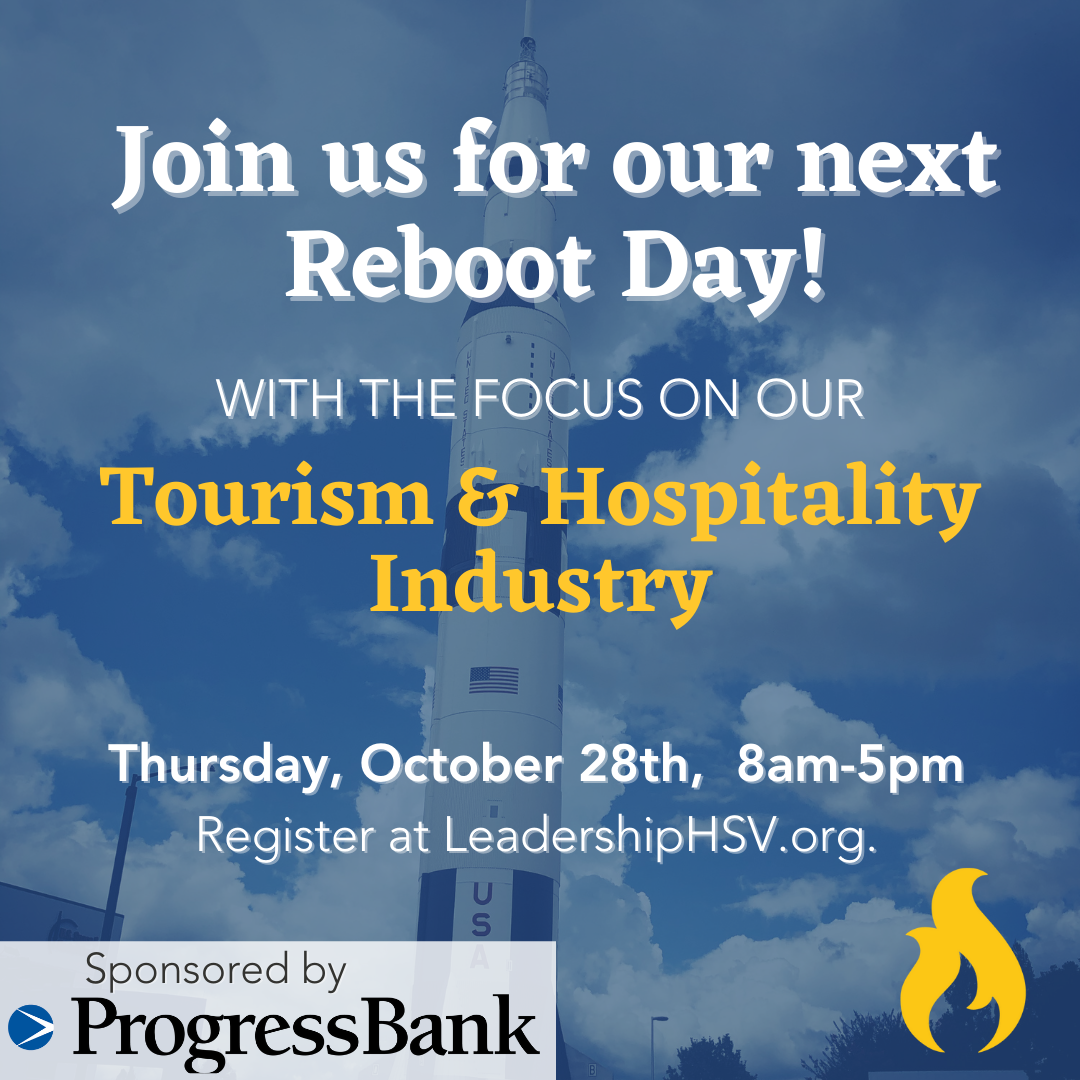 Images
Thursday, October 28, 2021 (8:00 AM - 5:00 PM) (CDT)