Description
Selling a Zoo is Easy, Creating a Zoo is Hard. Two years ago, the journey to bring the Huntsville Metro Area and North Alabama Region a world class zoo and aquarium began with a question, "Is Huntsville able to support a world class zoo?" In this talk, we will explore this question and the decisions made to help this become a reality.
Some of the topics discussed will be:
Public vs private vs non-profit
Handling legitimacy and skepticism
Our current mode of operation as an all volunteer, nonprofit startup.
As a bonus, you will be able to see some of the unpublished designs for the zoo and aquarium.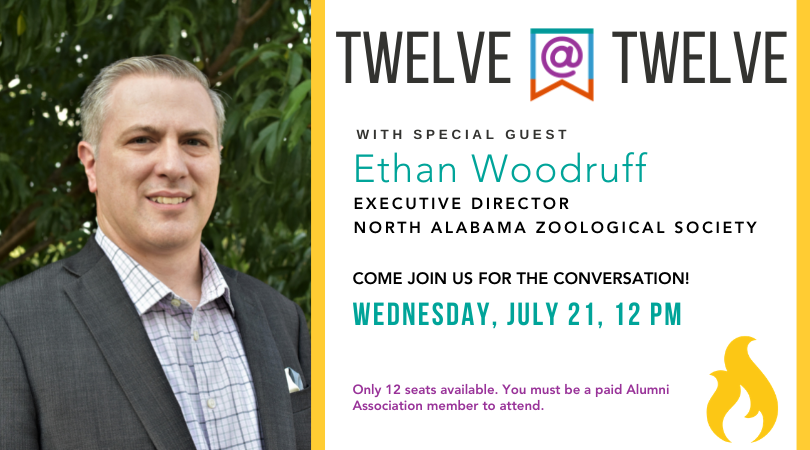 Ethan Woodruff grew up farming in the large valley at the foot of the Mission Mountains on the Flathead Indian Reservation of Western Montana. He graduated from the University of Montana with bachelor degrees in Physics and Applied Mathematics. His first job out of college introduced him to the world of high tech software. He later worked for The MathWorks for more than 12 years doing business development, product development, marketing, sales, and technical consulting. He travelled around the world conducting seminars and helping companies like Apple, Boeing, General Motors, Dell, Blue Origin, Facebook, Rolls Royce, McLaren Racing, Johnson & Johnson, and ABB solve business and technical issues. In 2016, Ethan stepped away from the fast paced, high-tech software industry to focus more time on family and community. Huntsville has provided the idyllic home for the Woodruff family, where Ethan works as a Principle Consultant for Integrated Solutions for Systems and is the Executive Director of the North Alabama Zoological Society (NALZS).